The Mother of Trouble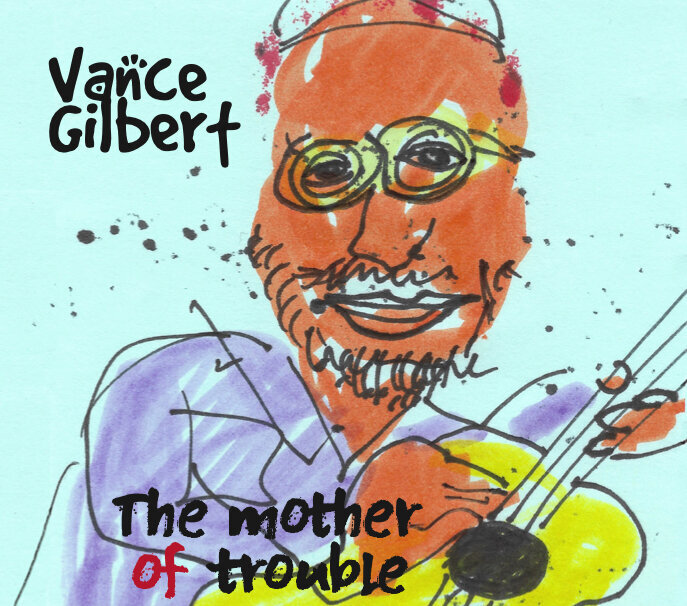 released 2023
To order The Mother Of Trouble CD: send $15 + $5 shipping to:
PayPal: http://paypal.me/vancevancevance or
Venmo: https://venmo.com/vancevancevance or
Mail: p.o. box 17, Arlington, MA 02476
NOTE: Please specify which CD/s you are purchasing
--------------
Produced and Arranged by Vance Gilbert
Co-producer Sam Margolis. Thank Sam
Recorded and mixed by Sam Margolis & Vance at Riverview Sound, Waltham MA and Dagotown Recorders, Jefferson MA except:
"I Hope He's The One This Time" recorded by Joshua Lu at Wellspring Sound, Concord MA
"Bad For Me" horns & piano arranged, played and recorded by Joe Mennonna at Pine River Sound, NY
Joey Landreth's guitar parts recorded at Sandbox Recording, Manitoba Canada
Tom Hallman's whistle parts recorded at Hallman Studios by Ben Hallman, PA
Mastered by Tom Eaton at Sounds and Substance, East Kingston NH
Lori McKenna appears courtesy of Creative Nation Music
Art Direction and Design by Jane Hallman, Hallman Studios
Photography Rob Mattson.
Cover Art by BillyBob Green-Coil
Management by Biff Kennedy, Charterhouse Music Group, NJ
Bookings by The Roots Agency, NJ
Accounting by Mary Passino at Small Business Aide, MA
Web Stuff by Amy Malkoff Creative
All songs written by Vance Gilbert Disismye Music ASCAP except
"A Room Somewhere" by David Goldfinger and
"(They Long To Be) Close To You" by Burt Bacharach and Hal David (administrative stuff here)
Deedah, Bear, Tim and all at The Roots Agency, Biff and Charterhouse Music, Layla, Marley, all the musicians, all my neighbors, all the VanceFunder Donators (impossible without you), my minivan, all my students, Sarah Earle, TH, All Brolleys, The LisaJoes, The Flying Aces Club, The Non-List, Wings Of Peace (Claudio too), Vance'sMondayNitePajamaPartyPeople, UC Denver Music, Dasa & Village Travel, Jim & Slab Media, Club Passim, Porter Square Vet, All Hallmans,
And Paul Reiser for the work, the fun, and the schooling.
This album is dedicated to the spirits that will always be Don Srull, Marley, Roscoe, Bessie and Jack Kacian.