Vance'sMondayNightAcousticPajamaParty#63 - QUIET FREESTYLE MEMORIAL DAY NIGHT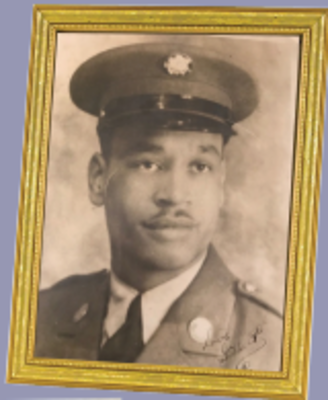 Where:
https://youtu.be/WytvhCneyB4
When: Monday Nite, MAY 31st 7:30PM EDT
("doors" open at 7 for community hang) -
WHO GETS 10%:
https://www.massfallenheroes.org/about/
Combat Veterans committed to memorializing fellow service members who did not return home. Raising funds, created a first-of-its-kind memorial, developed the Veteran's Edge program to assist Veterans, and created a network of support and programs for MA Gold Star Families.
$$:
http://paypal.me/vancevancevance
or
https://venmo.com/vancevancevance
or
a check to VanceFunder P.O. Box 17,
Arlington, MA 02476 for this web-groovery.
Pay or not. Up to you. Let's stay connected.
This week's pajamas: shorts & purple hoodie
OTHER SHOWS:
Saturday June 5th - Easton, MD The Avalon Theatre
https://tickets.avalontheatre.com/eventperformances.asp?evt=1291
- more socially distanced performing!!
I teach and coach stuff.
Good Good Man - the CD - streaming all over, even get a CD from me…
———————————————————
TRASH DAY BEFORE MEMORIAL DAY
This past Wednesday was uncharacteristically 90+ hot for late May. Wednesday is when the trash gets picked up, and I went for what was probably a too long run in the heat, surely missing 1/2 of my audiobook thinking of my Dad. On the Trash Day before Memorial Day.
This humorous, violent, secretive, abusive, brilliant, alcoholic, addicted, talented man was one of five brothers, from a family of 15 children. One, Timothy, died in childbirth. One, Junior, died in Korea in the Pusan Perimeter Offensive. One is called David yet I found out just a few years ago that that was his middle name. One chose Canada rather than Vietnam, and was not openly criticized by the living brothers and sisters for doing so, maybe because the thinking was that we'd lost one already so that's enough war for the Gilberts, thanks.
And there's the oldest brother, my Dad, who'd be 100 this year. Who'd spent most of the Second World War in a Maryland jail for assaulting and robbing a guy. I finally wrangled a little of the story from an aunt who said "I guess you finally deserve to know". Well, thanks.
Apparently he did what he did because "he just really didn't know why. He didn't need the money for anything. He just did it." So I'm thinking this Black, first-born son of a cesspool cleaner and handyman, who fought his way through and finally, permanently, left the 8th grade because of how his one pair of shoes smelled after mornings of work with Grandpa siphoning shit, this man might have been angry enough to have no reason.
This utter genius went on to get his GED, refusing the GI Bill's accommodations out of principle, became the Philadelphia Gas Works' first Senior Stationary Engineer, an avid ship modeler, TV and radio builder (I kid you not), violent, vomiting drunk, and a man I both admired and greatly feared.
But on this Trash Day before Memorial Day, I recall a momentarily sober man who heard the trash truck coming on a 90+ day and waved it down to offer its sweating men a tray of sweating glasses filled with ice and water, and me proudly hearing "Ohhh thank you sir…" from the kitchen, refilling the ice trays, praying I didn't spill from sink to freezer.