Vance's MondayNiteAcousticPajamaParty #7 - Vancetunes & Reviving Old Tunes Pt 1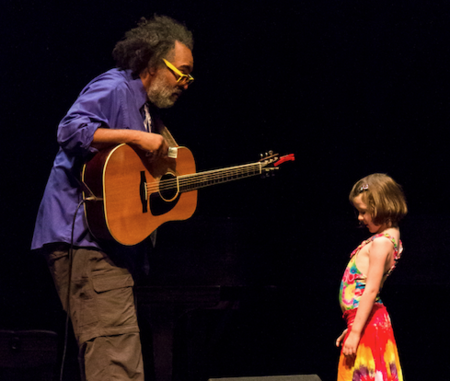 Hi Vance Friends & Fans-
WHAT: Vance Gilbert's Monday Night Acoustic Pajama Party #7 -Vancetunes & Reviving Old Tunes Part 1
WHEN: Monday, 4/27, 7:30 pmEDT
WHERE:
https://youtu.be/segonTwWeIg
Yes, I know what will happen - this will have folks asking for stuff from tapes in the '90's and my LP from the 80's. DEEP CUTS!!! I know it!! I will balk at a lot, but I currently have 3 requested tunes from the past in the queue!! You'll have to tune in to see which ones
WHO GETS 10%:
http://www.projectbread.org/about-project-bread/
Project Bread is committed to preventing and ending hunger in Massachusetts. We provide access to food for people who are hungry today while working to break the cycle of hunger through advocacy, education, and community action.
With the support of partners, donors, corporate sponsors, individuals—and tens of thousands of Walkers, (you've heard of The Walk For Hunger? That started here with them in 1969)—they work to break the cycle of hunger and poverty by devising, funding, advocating for, and facilitating solutions that change lives across the Commonwealth. As the only statewide anti-hunger organization, we listen and learn, identify needs and opportunities, and connect people, resources, and programs.
Money:
http://paypal.me/vancevancevance
or
https://venmo.com/vancevancevance
or
send a check to VanceFunder P.O. Box 17, Arlington, MA 02476 for this web-based groovery.
Pay or not. It's up to you. Let's just stay connected.
This week's pajamas. Laundry this week so you may see the grey Flying Goose hoodie again, and the blue Snoopy/Red Baron bottoms. People want to know, so...
Good Good Man - the CD - streaming all platforms,
Payment ways as above - check for anything between $10 - $20 and up send to
VanceFunder P.O. Box 17 Arlington, MA 02476 will get it too. Limited trips to the P.O., so sit tight.
-Private/public/houseparty things - Did one last week for an anniversary, so let me know. Reasonable rates.
Coaching of songwriting, performance & voice, (SURE - BY SKYPE, FACETIME, OR ZOOM)
available upon request - Wednesday is 1/2 full, Thursdays are kinda open.
-------------------------------------------------------------------------------
Here's my letter to the Pine Street Inn that went with the check I wrote. I'm reminded of my friend Kenny, who said to me once when we were joyfully reminiscing about the post high school days in my neighborhood "Dude, you were so homeless".
"Dear Pine Street Inn,
I'm a musician, and my name is Vance Gilbert. My business has been severely threatened by this pandemic, so I have been doing on-line shows as a source of income. However, each week I choose an organization to send 10% of my show earnings to, as there is always someone in more dire straights than I. I asked the older teen kids in my neighborhood (Arlington MA) where I should donate this past week's 10% and one of them suggested The Pine Street Inn.
While I don't know whether I would have fit a particular profile, I spent 4 years on friend's couches, porches, and tents in people's yards after my parents became violent and ill, and then split. That was 45 years ago, and there really wasn't much of a name for mental illness or homelessness or many of the situations my household, in definitional retrospect, found itself in. I'm glad to have survived to have this penny-ante career, and I give back when I can.
Please accept this small but well-meaning donation from my recent show.
Your name is on the lips of young people who know of places that offer hope and help. Thank you for all that you do for the community.
Sincerely,
Vance Gilbert
Arlington, MA
www.vancegilbert.com"