Vance - From Alberta to Baltimore to Jersey to the Iron Horse
Hi All,
Look how busy Unc V is throughout August and September! Surely you can find me caterwauling in my fashion somewhere near you:
8/17 - 8/18 Grand Prairie, Alberta,
www.BearCreekFolkFest.org
-
Feist, Crash Test Dummies, Claire Lynch, Ruthie Foster, oh the list goes on…and ME!!
8/29 - Sykesville, MD,
www.baldwinsstation.com
One of my Baltimore Metro area homes. Sells quickly. Nice place for dinner
9/8 - Chocorua, NH,
www.thefarmstand.net/thebarn
-
Feeling the Barn Concert Series". Now you know what I know, but I know I'm ready to have fun!
9/14 - Jersey City, NJ,
www.hudsonwestfest.org
Hudson West Folk Festival
9/20 - Greensboro, NC,
http://fiddleandbow.org/upstage-cabaret-at-triad-stage/
Been playing for these wonderful folks off and on for years!
9/26 - South Orange, NJ South Orange Performing Arts Center
www.sopacnow.org
-
I've opened for folks here, now, in one of their smaller theatres, I have my own show!!
**9/27 - Northampton, MA The Iron Horse
www.iheg.com
**
I think we're calling this my first official album release show (WEST)!! Tix early as this being one of my homeshows, it will probably sell out!!
The album,
Good, Good, Man
, will be artworked, video-accompanied, pressed into CDs and custom memory sticks, and kinda pre-released in the next few weeks. I'll endeavor to get you one of whatever you like. I go a publicist to hire still, so sure I'd gladly take in more donations for that, but alas your name won't make it to the album. Still donations can happen here: Vancefunder@gmail.com or snailmail Vancefunder P.O. Box 17, Arlington MA 02476. Thanks
Coaching of songwriting, performance, voice, private parties, custom faucet washer necklaces available upon request.
----------------------------------------------------------
Loss and Loss To Come: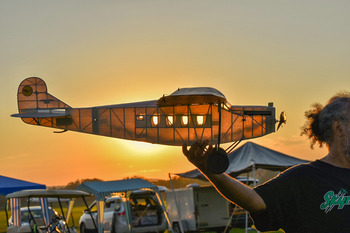 Do you ever feel like The Spheres of God or somethingsomeone is prepping you? Here's what happen. You know that I'm not one to go on and on about my airplane avocation when talking about my music thing, but I had to let you in on this. Many folks knew I was headed to my Flying Aces Nationals. Thanks for asking how it went. Truth is I never go hog out competitive at these events, but I fly my planes hard and hope for their best as my best. I took 3rd place in an event called Giant Scale. The planes are large, gossamer, and lovely-lazy slow in flight, majestic. They weigh but a few ounces, are powered by rubberbands, make no noise, and are like tossing slow-motion fragile spun webs covered in tissue into the air. They are about as Zen as machinery can get. So when one catches a thermal and flies away, the philosophic yourself has to be prepared for challenges to the very heart.
I guess it's better than breaking on a landing, or hitting a post or just coming apart from use and wood fatigue, oh, but the bittersweet this flight was, lost Out Of Sight after nearly 17 minutes of free flight:
https://www.youtube.com/watch?v=WDe4sMunDpc
I took home a very large, empty box, and, I know it sounds kinda whooo whoo, for some reason a larger heart, ready and willing to devote time and thought to another project to fill that box, fill the sky.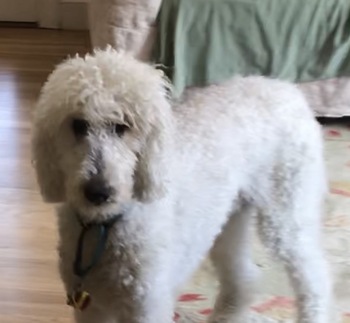 As I pulled up to the house a few Sundays ago from that blistering hot 5 days in the sun, angling the minivan's tail for the driveway, my side view mirror showed the ramp on the steps to the screen door, the screen door occupied by only Bessie's nose, and I stepped back into the reality of slowly and not so slowly losing Roscoe, the other dog, the BoyDogManBarkologist, to failing back legs, dementia, and the general ravages of time. We offer comfort, care, familiarity, food, pats, a ball, even a chiropractor, but not a single moment of respite from the ticking clock. At my hardest there is no God, particularly one who would put a 13-year finish line before a boy I will love till times end. At my kindest-hearted I proclaim the jury is just out when thinking of believing.
I will be broken.
Happy birthday, Bobo. You've been so good these 13 years. Sure, you may go on the carpet or the wood floor nowadays if you must. I know you'll try not to, but, as ever, you're teaching me kindness and forgiveness and humility when you do. And in this world that is so very violent and hurt and angry, all you wanted was to chase your ball, good boy. And all I wanted was to chase stuff too. And mine float overhead. Good boy! And still, I will be broken.
That 6 hour drive from Geneseo to Boston gave me a long moment to think back on the fine time I had with these model building and flying friends. Plenty of time to muse about what would next fill that large container. I recall that packing up my planes to go home was far easier than getting them there, as I now had this big, open, empty box. I recall too someone saying that a broken heart has just a little bit more room. Oh I dearly hope so.
peace,
vance